MAIN FEATURES
Simple installation is possible on any type of door, including those with narrow frames.
Body and escutcheon made of steel.
Available with mechanical cylinder cut outs for key override or access lock outs (override European and Cam profile cylinder) with audit trail facility available.
Mechanical or electronic privacy option.
The lock can always be opened from the inside (single action panic feature works in conjunction with the relevant mortise lock).
Complementary escutcheons without reader available to maintain the aesthetics of doors that do not need to be controlled.
TECHNICAL CHARACTERISTICS:
Covers door thicknesses: From 32mm up to 120mm.
Dimensions: 285mm x 42mm x 19,5mm.
Reversible handle left or right escutcheon.
Clutch mechanism escutcheon; when unlocked handle moves freely.
Handle rotation: 45º.
Distance from the handle to the cylinder: 47mm to 110mm.
Compatible with DIN and European mortise locks, mortise locks with Swiss profile cylinder, Australian standard mortise locks and narrow style mortise lock.
Compatible with European profile and Swiss profile cylinders.
Square spindles available: 7mm, 7.6mm split (Australia), 8mm, 8mm split, 9mm and 9mm split.
---
PLATFORMS
ROM.
SALTO Virtual Network (SVN) data-on-card
JustIN Mobile: Bluetooth SMART (BLE)
ID TECHNOLOGIES
MIFARE® (DESFire EV2, Plus, Ultralight C, Classic – ISO/IEC 14443)
Bluetooth SMART (BLE)
NFC.
---
CERTIFICATIONS



*depending on the model
READER COLOUR

FINISHES






Everything you need to know about SALTO KS
Everything you need to know about
SALTO KS
Have full control of all functions and features from the web app or use the mobile app to keep track of events, remotely unlock, or block users on-the-go, with all doors, users, and locations managed from a single place. Enjoy flexibility, scalability, interoperability with other system applications and reliability and manage access from anywhere at any time.
Being cloud-based, SALTO KS access control scales alongside your business with ease, eliminating the extra man-hours or costs for rewiring. Achieve a greater level in security, scalability, flexibility, interoperability, and cost-efficiency with SALTO KS.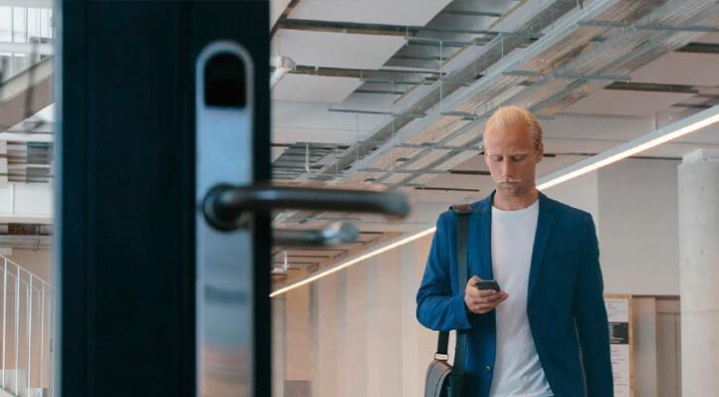 Always up-to-date from anywhere in real-time
SALTO KS cloud technology delivers security with more simplicity, greater value, faster responses, and a better user experience. This means it is now possible to remotely monitor every access point from anywhere at any time on any device – offering greater control and flexibility.
Have full control of all access functions and features from the web app – from anywhere. There is no need to worry about backups, maintenance, or physical on-premise server needs. While on-the-go, use the mobile app to keep track of events, remotely unlock doors and block user access.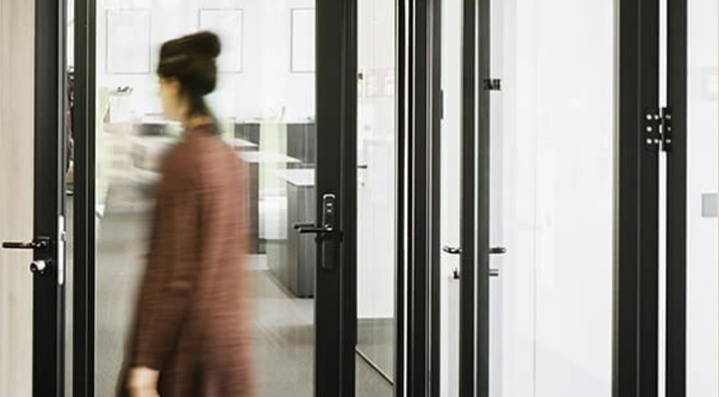 Access made easy and secure
Collect all user access rights on a single, smart RFID tag; send and receive digital keys; or open doors from any distance, even if you are on the other side of the world.
With SALTO KS and SALTO wireless smart door locks, you can say goodbye to mechanical keys and collect all access rights on a single tag (key fob) or user smartphone, which additionally can be linked to multiple sites. There's no need to make copies or replace the lock if the tags get lost or stolen.